WEIGHBRIDGE CALIBRATION SERVICES
Weighbridge Calibration Services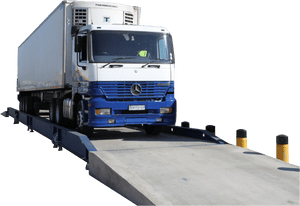 Weighbridge Calibration Services and On-site Repair Maintenance Contracts.
A range of annual weighbridge calibration services and maintenance contract options from Weigh With Us ensures you total piece of mind.
Weighbridge Calibration Services
We offer a Nationwide Weighbridge Calibration Services.
Our calibration weights for weighbridge testing are traceable to UK National Standards.
Preventative maintenance and regular scheduled maintenance agreements are designed to ensure your weighbridge continues to work within specified tolerances and reduce your operational down time.
Through our extensive supply line we can source and supply parts for any manufacturers weighbridge. Our service team carry spares for all the major brands and we offer upgrades and bespoke services keeping your business running all year 24/7.
Choose us for an experienced service and a team who is always on hand to provide you with helpful advice about all our products and services throughout the UK.
Although we operate from Wolverhampton, West Midland's, we supply and repair weighbridges anywhere in mainland UK, contact us here with your requirements.
One of Our Weighbridges being Delivered.
One of Our Weighbridges being Installed.
One of Our Weighbridges being Calibrated.
Why Calibrate Your Weighbridge?
It is very important to have your weighbridge regularly calibrated to ensure ongoing accuracy and performance. Ideally, checking your weighbridge should be made every 12 months.
Owners of trade weighbridges have a legal responsibility to ensure their weighbridges are maintained within legal tolerances. If they fail to do this they can lay themselves open to prosecution and fines.
For a free No Obligation Quotation
Get in touch with on 01902 490604 or alternatively send us a message below and we will get back to you as soon as possible.