Scale Calibration & Repairs
Scale calibration is a process that ensures a weighing scale is weighing correctly to the advertised accuracy.
We have an experienced team of service engineers who can repair and calibrate all types of weighing equipment from a compact balance scale weighing by 0.1mg up to a vehicle weighbridge and everything in between.
Workshop Scale Calibration & Repairs
Picture of Dave our senior engineer with over 25 years experience calibrating a bench scale in our workshop.
We offer our 'in-house' repair and scale calibration services or our 'mobile' repair scale calibration service.
You can trust a fully trained engineer is on hand to solve any weighing or counting questions you may have.
For our "In House" service: Call us on 01902 490604  to speak to one of our technicians.
We will arrange for your machine to be brought into our workshop for a full repair and scale calibration report.
Why does a weighing scale need to be calibrated?
As a result of regular wear & tear, a weighing scale could lose its accuracy over a period of time. In most cases such as calculating dosage amounts for medication, anaesthetic or even radiation, an accurate calibrated weight reading is crucial, as the patient's life could be at risk.
Changes to the scale's environment can also affect the performance and accuracy of the scale's calibration.
Calibrating a platform scale in our workshop.
Mobile Calibration & Repairs
For our "Mobile" service: Call us on 01902 490604 and our service team will arrange for one of our engineers to visit you at your premises at a time convenient to yourself.
After inspecting your weighing system our engineer will demonstrate to you their findings and advise you the best method of repair and calibration at the best possible price, that's our guarantee.
We offer calibration and maintenance plans to ensure your equipment is performing to the highest standard.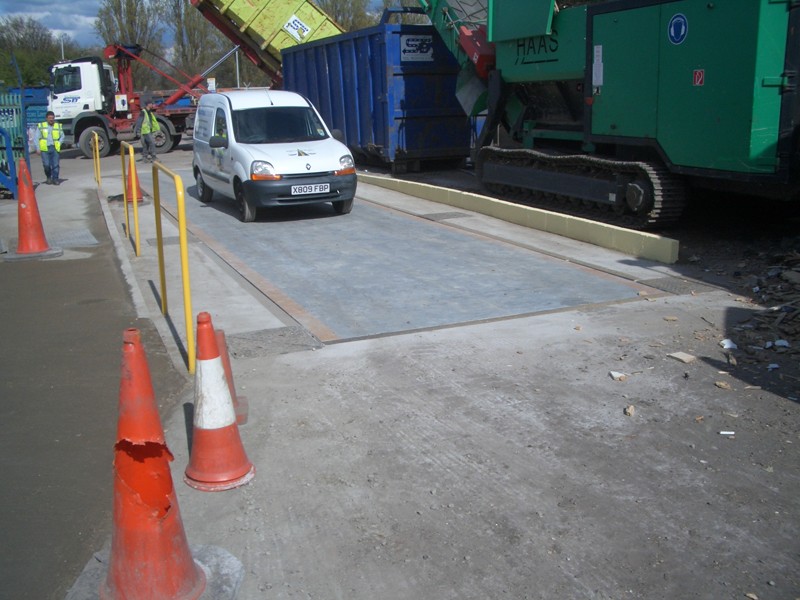 Our mobile calibration engineer on-site calibrating a dormant weighbridge. 
For a free No Obligation Quotation
Get in touch with on 01902 490604 or alternatively send us a message below and we will get back to you as soon as possible.